Enterprise Networking
Enterprise Networking from Network Solutions, Inc. (NSI) provide reliability and resilience.

The Enterprise Network Architecture allows your organization to connect with anyone, anywhere, anytime on any device – securely, reliably and seamlessly.


NSI excels at providing the platforms for campus, branch, and data center networks,
integrating security at all levels of wireless networking and provides first class manageability.

The Enterprise Network Includes:


ROUTING AND SWITCHING
Cisco excels at providing the platforms for campus, branch, and data center networks, integrating
security at all levels of wireless networks and providing top-notch manageability. This platform
includes: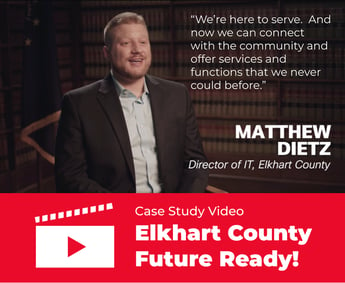 Routing: Cisco's routers are at the foundation of intelligent, self-defending networks. Customers receive best-in-class security services and routing technologies, the lowest TCO and the highest ROI.
Switching: Cisco's portfolio of intelligent network switches provides an ever-expanding suite of advanced technologies and services to strengthen, simplify, and extend the value of network infrastructure.
The highest level of network uptime.
Maximum diagnostic control.
Upgradable, backwards-compatible products with longevity
Cisco DNA Analytics and Assurance: Cisco DNA Assurance features advanced artificial intelligence and machine learning. Cisco AI Network Analytics, a capability within Cisco DNA Assurance, allows
easy management of all devices and services, prioritizes and resolves network issues, and ensures a
better user experience across the network.

Cisco SD-WAN(AKA Viptela): Cisco SD-WAN is a secure, cloud-scale architecture that is open,
programmable and scalable. Through the Cisco vManage console, you can quickly establish an SD-WAN overlay fabric to connect data centers, branches, campuses, and colocation facilities to improve
network speed, security, and efficiency.

Meraki Cloud-Managed Networking: The Cisco Meraki Cloud Managed Solution provides an efficient,
effective user and IT experience when deploying managed mobile devices in centralized and
distributed environments.

This cloud-managed solution delivers exceptional out-of-the-box visibility, security, and control
over your entire mobility environment. An optimized feature set and easy-to-use dashboard help
simplify and accelerate device deployment and management over the Internet. In addition, ongoing
managed upgrades greatly reduce operational overhead.

Cisco Catalyst 9K series switches, routers, access points, and wireless controllers: The Catalyst
9300 Series is the next generation of the industry's most widely deployed stackable switching
platform. It is recognized as CRN's 2018 Overall Network Product of the Year. And for security,
IoT, and the cloud, these switches form the foundation of Cisco Software-Defined Access, our
leading enterprise
architecture.