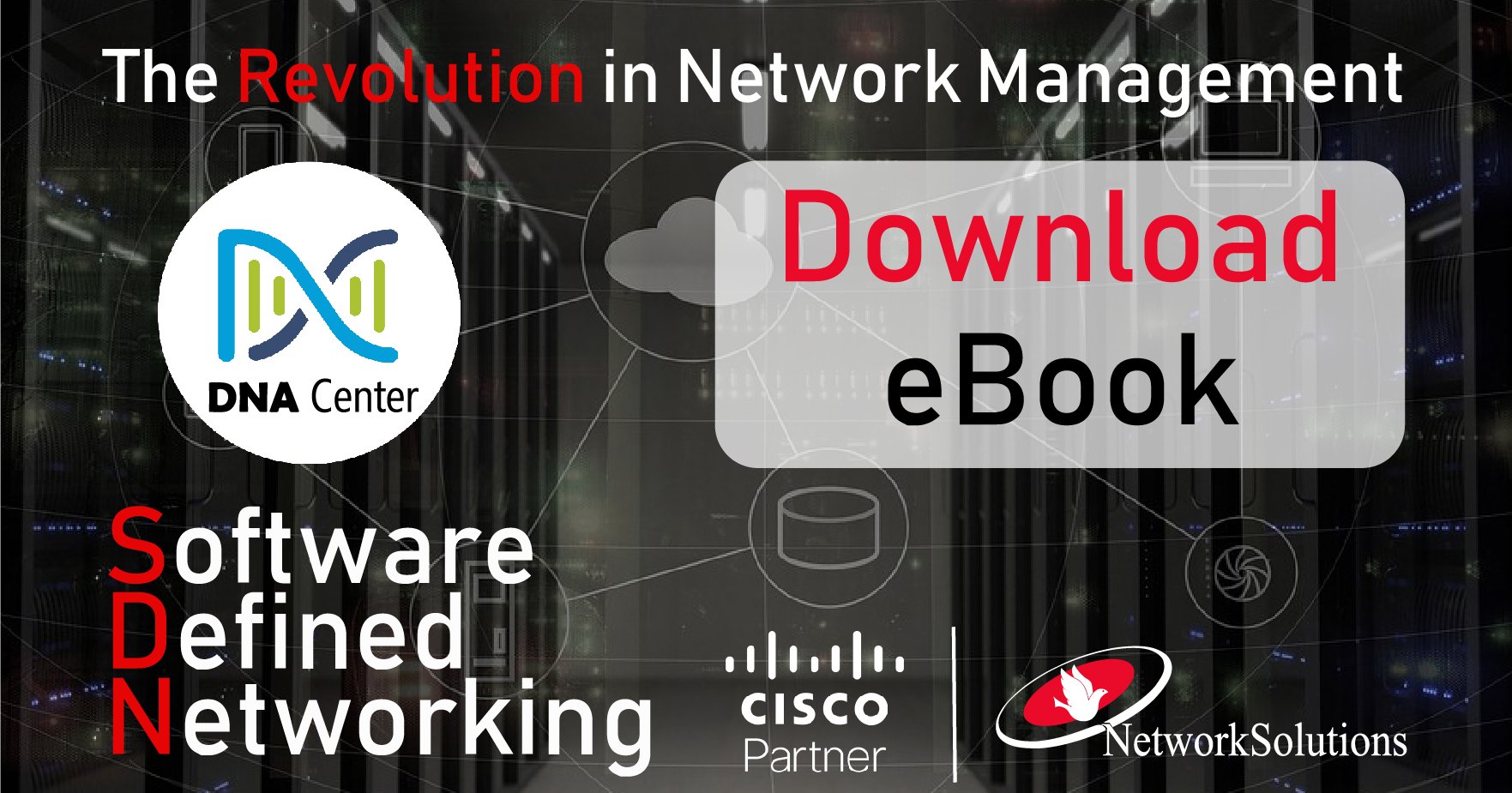 Fill in the form below to get your eBook today!
Software-defined Networking: The Revolution in Network Management
Why read this ebook?
What is software-defined networking (SDN)?
What does Cisco's DNA (Digital Network Architecture) and DNA Center have to do with it?
Software-defined networking is the future of network management. Cisco's version of SDN, DNA Center is a revolution for organizations as provisioning and configuring their network devices takes minutes rather than hours, or days. These improvements have positive implications at the technology-level as well as compelling impact for the business-level.
Advanced analytics tools allow proactive monitoring, troubleshooting and network optimization, while allowing for third-party integrations to improve operational efficiency.
If you believe that speed, visibility, efficiency, flexibility and policy-based security is valuable then this eBook will be worth your time!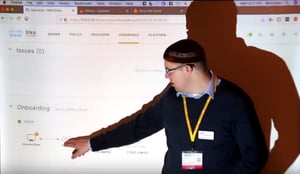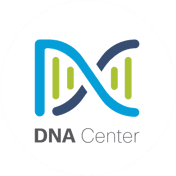 View the demo of DNA Center Network Solutions and Cisco installed on the HECC (Hoosier Education Computer Coordinators) Conference wireless network to demo DNA Center's powerful capabilities.