Key Features of the NSI's Customer Experience Offering:
NSI recognizes the importance of continuous customer guidance, relationship building, and feedback.
Dedicated Customer Success Managers (CSMs)
Each client will be paired with a dedicated CSM.
Their role is to be the main point of contact and ensure the client is deriving maximum value from our products.
CSMs learn customer's business needs, identify desired outcomes, measure KPIs and inform about new, included, available features.

They will conduct periodic check-ups and meetings to assess product usage, satisfaction levels, and identify additional needs or pain points.


Regularly Scheduled Check-Ups
Our Customer Experience initiative is not a one-time effort. Clients can expect regular, scheduled check-ins.
These check-backs will be at predefined intervals such as 30 days, 6 months, and 1 year.
During these sessions, the CSM will gauge product performance, gather feedback, and evaluate if additional training or adjustments are needed.
Long-term Partnership Building
The core aim of the CX offering is to foster a sense of partnership with our clients.
We understand that a product's value can only be realized fully when clients feel supported and have a platform to voice their concerns, needs, and successes.

By actively engaging with them, we aim to position NSI not just as a vendor, but as a trusted advisor and partner in their journey.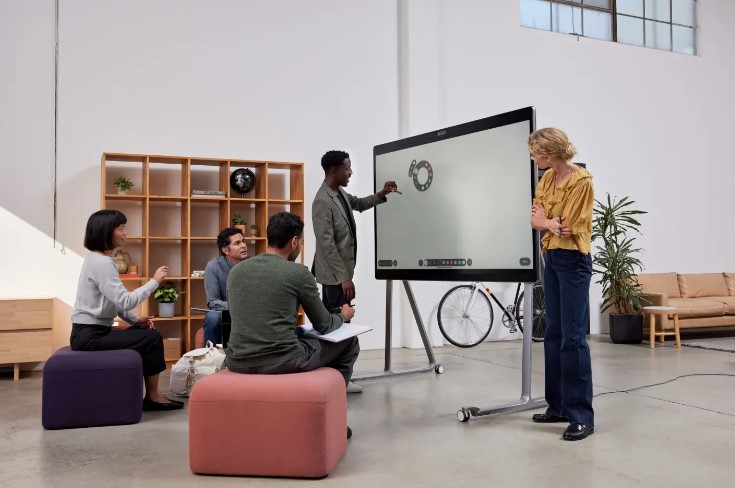 Benefits to Clients:
Maximized ROI: With active guidance and support, clients can be sure they're getting the most out of the product.
Continuous Learning: Through periodic reviews and trainings, clients will be up-to-date with best practices and product functionalities.
A Voice in the Process: Regular feedback loops ensure that client opinions are at the forefront of any product evolution or development.
Strengthened Relationship: A long-term relationship results in better understanding, trust, and collaboration, making problem-solving and growth easier for both sides.
Embracing the Evolving IT Landscape: Your Path to Success with NSI Customer Experience
The world of IT is constantly evolving, growing more complex and capable by the day. Automation, artificial intelligence, and machine learning have become the buzzwords of recent years, promising transformative potential for businesses. While the allure of infusing these cutting-edge capabilities into your operations is undeniable, navigating this journey often feels like scaling a daunting mountain. That's where NSI Customer Experience comes in. We're here to be your trusted guide through this technological landscape.
Our mission is to help you not only identify your objectives but also pinpoint the precise solutions that will translate those objectives into reality. We're committed to finding measurable metrics that validate our outcomes, ensuring that your investments yield tangible results. And the best part? We won't stop there; we'll continue to unlock even more potential within your chosen solutions. Let NSI Customer Experience be your partner in conquering the IT frontier."

What Our Clients Are Saying…
NSI has been a valued partner over the years. Their staff is top notch in providing the project support and solutions we need to make our business operate smoothly and efficiently. They go above and beyond just being a value added reseller by exhibiting the WHY they do business at every interaction.
NSI performed a concise, informative, and easily discerned wireless survey. We were able to clearly see our strengths and weaknesses in our wireless signal. NSI gave us specific recommendations for changes to our wireless network with clear directions on how to make those changes.
Every experience with NSI is beyond our expectations. The technical expertise, professionalism, and dedication to customer satisfaction is exemplary, in a world of diminished service. How it Works.
1. Schedule a Consultation
Let's isolate specific challenges in your enterprise-level network infrastructure with a Free Gap Analysis that clarifies the path forward.
---

2. Receive a Comprehensive IT Solution
Close the gap and kick off a digital transformation to meet the needs of your team, infrastructure, and business objectives.
---

3. Gain Peace of Mind in Your Infrastructure
Feel confident in your best-in-class enterprise network management and reap the benefits of a secure, high-performing environment.