Webex Productivity and Engagement Features
Whether you're hosting a business meeting, a webinar, or an educational session, we've got you covered with a wide range of powerful features.
Webex features Video Conferencing, Web Conferencing, Audio Conferencing, Integration with Third-Party Apps like Teams and Slack, Chat, File Sharing, Noise Cancellation, Screen Sharing, Whiteboard, Meeting Scheduler, Q&A, Polling, Multimedia Viewer, Meeting Recording, Breakout Sessions, Reactions, Virtual Background, Meeting Analytics, Mobile Apps, and AI-Powered Transcription!
In addition to these standard features, Webex also includes some more advanced productivity and engagement tools to increase the level of your collaboration experience.
Immersive share allows for more engaging presentations, where the audience doesn't have to choose whether to focus on the presenter or on the content. You can now immerse yourself into the content you're sharing, by adding an overlay of your video within the presentation channel.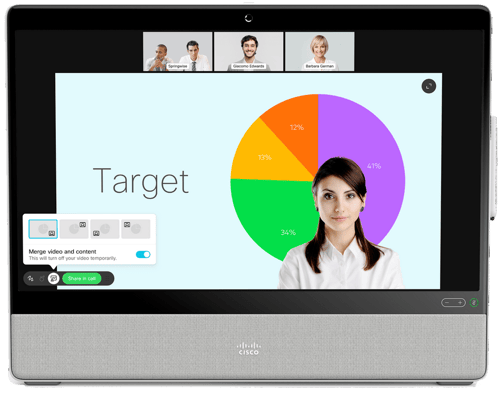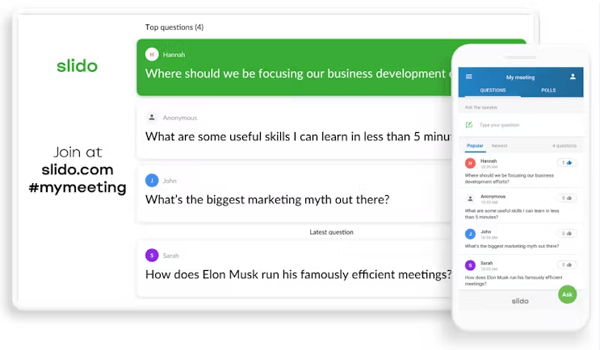 Slido is an easy-to-use Q&A and polling platform for live, remote or hybrid meetings, events, classes, and webinars. Event planners can set up a Slido event in less than a minute while all the participants need to join the conversation is a simple event code or link.
BasicOps is the online project management tool for companies, organizations and teams of any size. BasicOps is for anyone that has projects to manage and their teams.
In Webex Meetings and Spaces, teams can use BasicOps to:
Organize and manage projects, tasks, and meeting notes
Capture, discuss and collaborate on meeting notes together
Create and assign tasks to anyone on the team
Follow up on tasks from previous meetings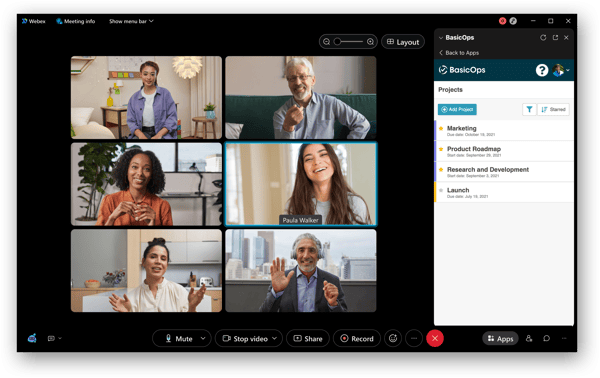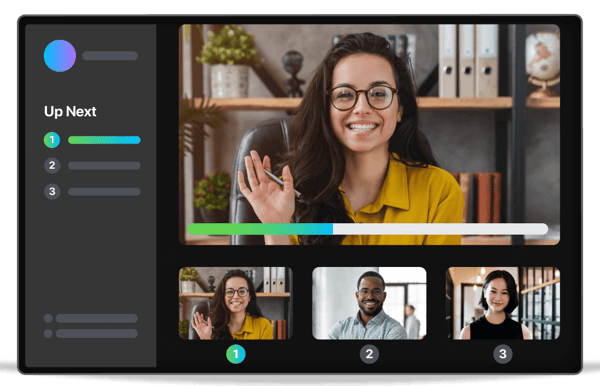 Vidcast is a video messaging tool that makes recording, editing, and sharing short videos easy. It helps distributed teams collaborate more effectively and get time back in their day. Vidcast is free to use — simply sign in using your Webex credentials (or register for a free account) at app.vidcast.io.
AI-Powered Transcription & Translation
Real-time meeting transcription uses advanced voice technology for speech-to-text capture of what is discussed and decided in a meeting. This can result in better engagement, focus, accurate meeting records, and better productivity.
Real-time translation in Webex is the bridge to better collaboration, in any language. Activated in a meeting with a click, real-time translation aids your understanding, similar to watching a subtitled movie.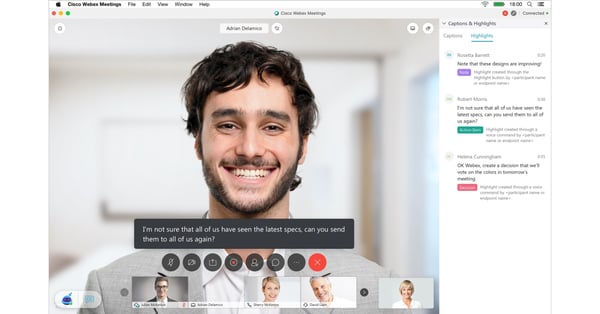 Choose A Collaboration Solution That Delivers Traction On Your Company's Strategic Priorities
As a Cisco-focused partner, we have spent the last three decades building an award-winning team of business and technology experts dedicated to building solutions that serve businesses like yours.
We believe every IT team ought to have peace of mind that their applications are secure, performing as intended, and providing consistent access to all users. When it comes to on-site, remote, and hybrid collaboration, the right platform transforms dull meetings into communication and productivity that drives your business forward.
We specialize in Cisco collaboration solutions like WebEx to integrate all your communication into one platform that's functional, secure, and available from anywhere.
Promote Higher
Efficiency In Your Business
Gain A Competitive Advantage
with Cisco Collaboration Tools
Empower Your Workforce To
Collaborate In Today's Work Anywhere Environment How it Works.
1. Schedule a Consultation
Let's isolate your technological challenges with a Free Gap Analysis that clarifies the path forward for your company's collaboration needs.
---

2. Receive a Comprehensive IT Solution
Close the gap and implement a plan tailored to meet the needs of your team, collaboration technology, infrastructure, and business objectives.
---

3. Gain Peace of Mind in Your Infrastructure
Feel confident in your best-in-class, high-performing environment.


Frequently Asked Questions
Curious about trusting your collaboration solutions and strategy to a Cisco-focused partner? We have answers.


Why Network Solutions and Cisco for Collaboration?
Network Solutions has been implementing, expanding, upgrading, and managing Cisco collaboration solutions for over 20 years. NSI has achieved and maintained Cisco's leading Collaboration certifications including Master Collaboration, Advanced Collaboration Specialization, Unified Contact Center Express Specialization, Webex Calling and Contact Center Specializations as well as Customer Experience. Our engineers and support staff are trained and certified each year to maintain these.
Cisco entered the collaboration marketplace with a new product in the well established traditional on-premises PBX business. Leveraging their expertise in networking and security technologies and their acquisition of early VoIP technologies, Cisco offered tremendous cost savings over competitors and an easy to manage system. Leading to Cisco being named a market leader year after year. Through those years Cisco has continued to develop new features and products that change the industry while maintaining an open and secure ecosystem. Cisco products are designed to work together to provide customers a seamless experience that is easy to use while maintaining the highest levels of security.
What industries does Network Solutions specialize in?
We proudly serve customers across the Midwest in a variety of industries–from manufacturing and finance to education and the public sector. Some of our longest standing clients count on us for collaboration services and other IT solutions to power their work in government, healthcare, utilities, retail, education, manufacturing, and financial services.