Collaboration Solutions
Cisco Collaboration is a versatile suite of communication and collaboration solutions by Cisco Systems. It offers unified communications, video and web conferencing, team collaboration tools, cloud-based services, contact center solutions, and robust security features. This comprehensive platform empowers organizations to enhance productivity, streamline communication, and support modern work environments, making it a leading choice for businesses worldwide.
Cisco Video Endpoint Capabilities

Crystal Clear High Definition Video and Audio
Cisco ensures engaging and productive meetings with superior video and audio quality, offering up to 4K resolution and noise-free, clear sound.
Intuitive Touch Screen Surface
Cisco's intuitive touchscreen interface seamlessly combines simplicity and sophistication, allowing easy device control, meeting participation, and access to collaboration features with a few taps for a user-friendly video conferencing experience.
Seamless Integration
Cisco Video Endpoints offer seamless integration with various Cisco collaboration platforms, including Webex, Unified Communications Manager (CUCM), and Webex Teams, enabling a unified communication and content sharing experience across diverse devices and platforms.
Content Sharing
Share presentations, documents, and multimedia content effortlessly during video conferences. Cisco Video Endpoints empower you to collaborate visually, ensuring everyone stays on the same page.
Multipoint conferencing
Cisco Video Endpoints facilitate simultaneous connections across multiple locations and participants, delivering a seamless multipoint conferencing experience suitable for virtual team meetings, remote collaboration, and large-scale conferences.
Robust Security
Security is paramount in today's digital age. Cisco Video Endpoints are designed with robust security features to protect your sensitive data and ensure secure communication over the network.
Flexible Workspace Solutions
Cisco offers a wide range of Video Endpoints suitable for various room sizes and purposes. From huddle rooms to boardrooms and executive offices, our solutions adapt to your needs, ensuring a consistent experience throughout your organization.
Cloud Connectivity
Stay connected with cloud-based video conferencing services like Cisco Webex. Cisco Video Endpoints easily connect to the cloud, providing flexibility in your collaboration options.
Industry Standard Protocols
Our Video Endpoints support industry-standard protocols like SIP and H.323, ensuring compatibility with other video conferencing systems, so you can connect with partners and clients seamlessly.
Cisco Webex Desk Series: These are designed for individual users or small huddle spaces. Examples include the Cisco Webex Desk Pro and Desk Camera, which provide high-quality video and audio for remote work and collaboration.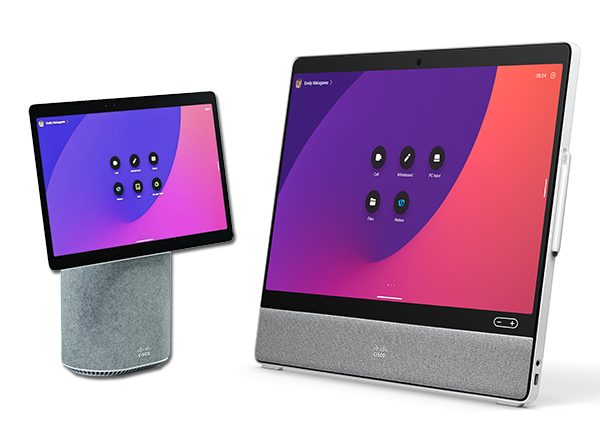 Cisco Webex Room Series: This includes devices like the Cisco Webex Room Kit and Room Kit Plus. They are designed for small to medium-sized meeting rooms and come with cameras, microphones, and video codecs to enable high-quality video conferencing.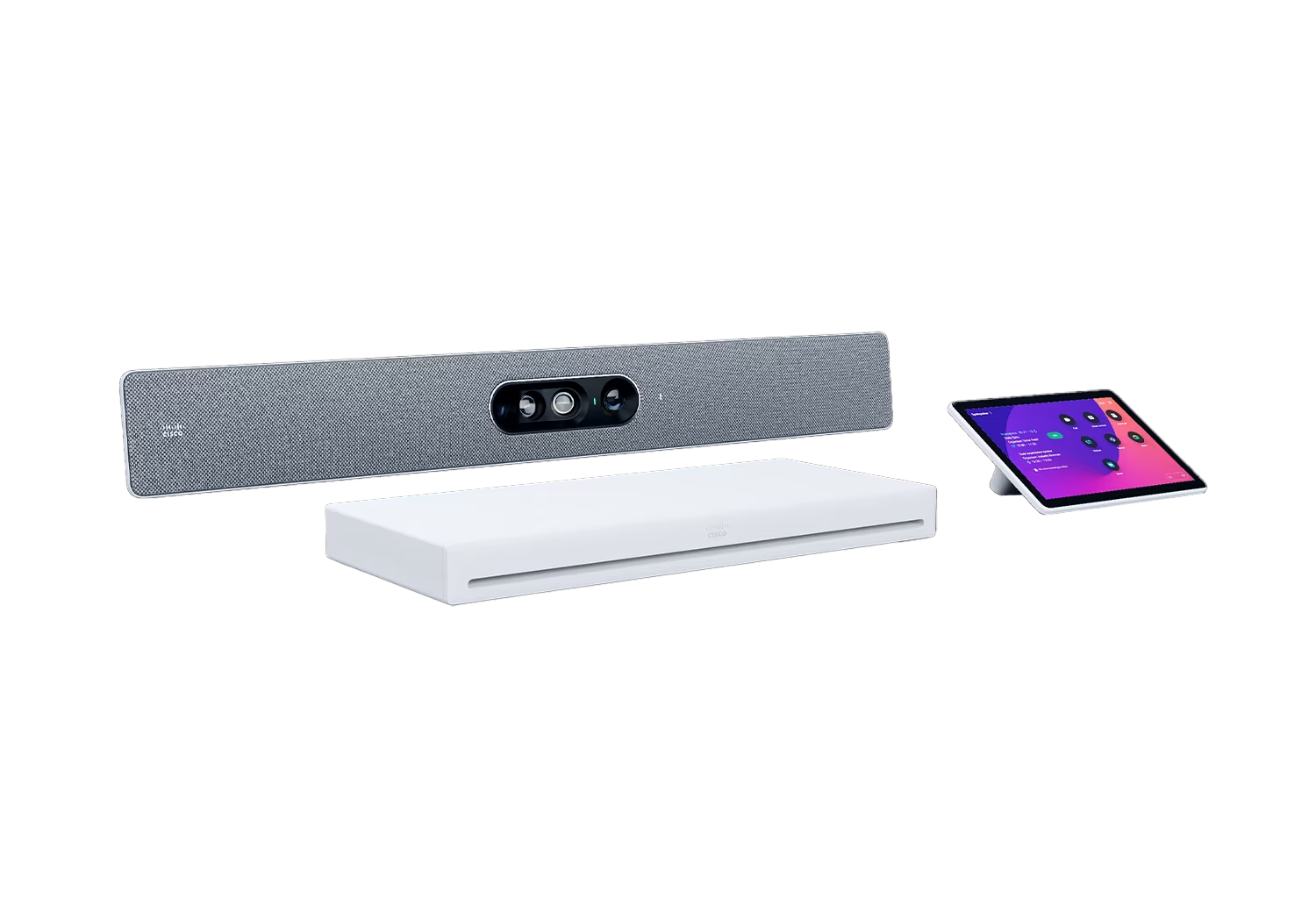 Cisco Webex Board: The Cisco Webex Board is an interactive whiteboard with video conferencing capabilities. It's ideal for collaborative meetings where participants can share content and draw on the digital whiteboard.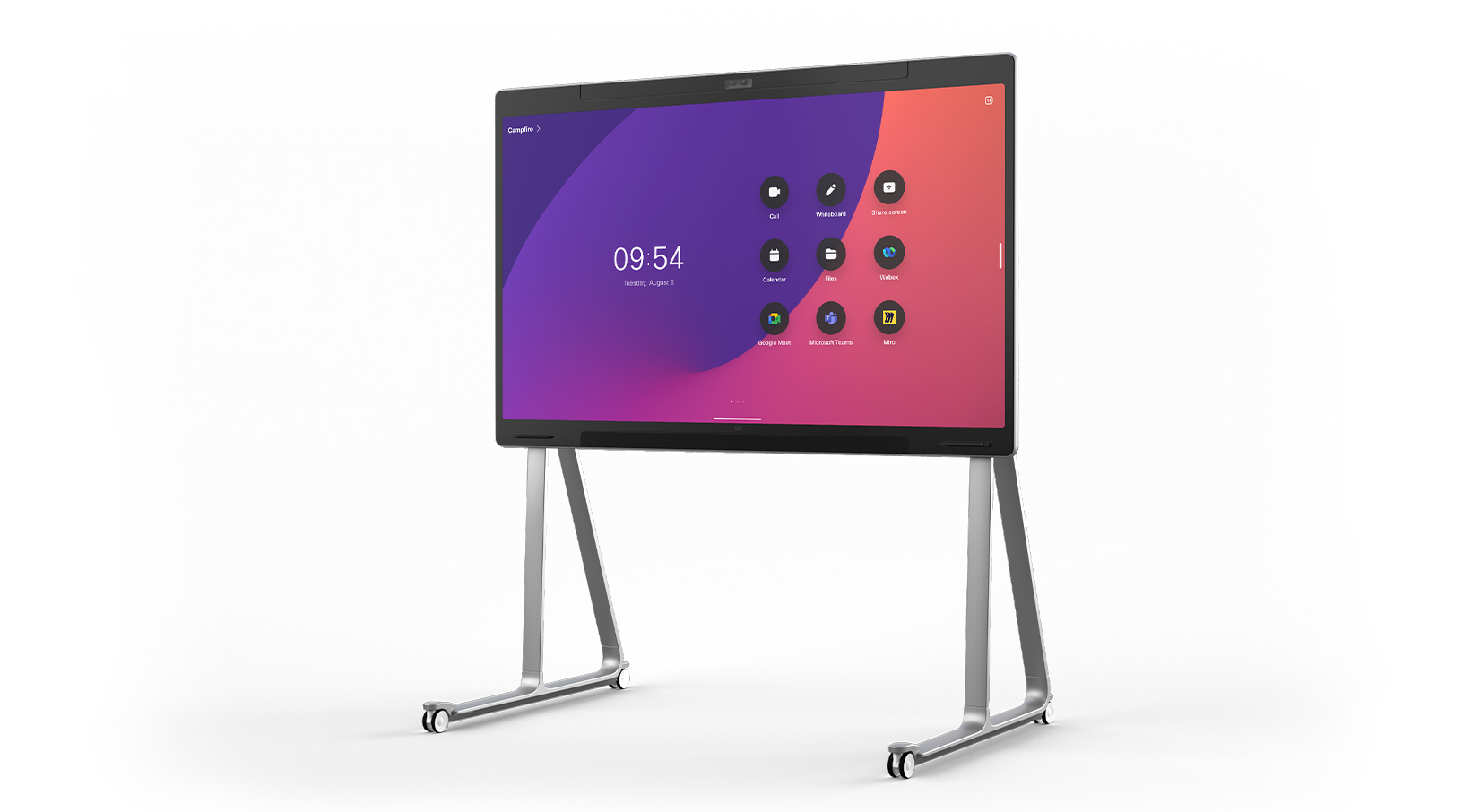 Discover the strength of Cisco Collaboration with Network Solutions:
· Expert Support: Our 24/7 team is always available to ensure your success.
· Seamless Integration: Seamlessly integrate Cisco collaboration tools into your existing environment.
· Enhanced Productivity: Supercharge teamwork, communication, and productivity.
· Tailored Solutions: Customized solutions to meet your specific business needs.
Don't miss this opportunity to transform your workplace. Contact us today to explore the future of collaboration.

What Our Clients Are Saying…
NSI has been a valued partner over the years. Their staff is top notch in providing the project support and solutions we need to make our business operate smoothly and efficiently. They go above and beyond just being a value added reseller by exhibiting the WHY they do business at every interaction.
NSI performed a concise, informative, and easily discerned wireless survey. We were able to clearly see our strengths and weaknesses in our wireless signal. NSI gave us specific recommendations for changes to our wireless network with clear directions on how to make those changes.
Every experience with NSI is beyond our expectations. The technical expertise, professionalism, and dedication to customer satisfaction is exemplary, in a world of diminished service. How it Works.
1. Schedule a Consultation
Let's isolate specific challenges in your enterprise-level network infrastructure with a Free Gap Analysis that clarifies the path forward.
---

2. Receive a Comprehensive IT Solution
Close the gap and kick off a digital transformation to meet the needs of your team, infrastructure, and business objectives.
---

3. Gain Peace of Mind in Your Infrastructure
Feel confident in your best-in-class enterprise network management and reap the benefits of a secure, high-performing environment.