Less Downtime
Enhanced Security
Reduce Risk
IT Environments Are Intricate And Complex.
When things go wrong, you're left with...
Downtime
Slow networks
Declining revenue
Security vulnerability
Increased staff attrition
Decreased productivity
Low-performing applications
It's time you have a best-in-class network and a suite of high-performing, secure applications that ensure consistent access to all users.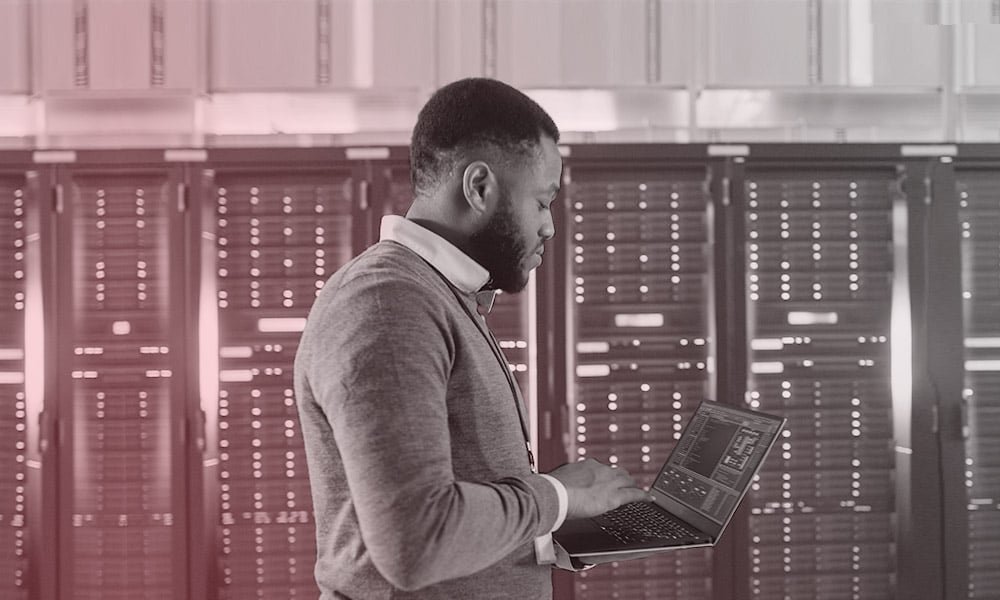 Deploying IT Solutions That Solve Your Toughest Challenges


Enterprise Networks
Unified, intent-based networking architecture that delivers advanced IT solutions for your enterprise networking requirements.
Security Services
Security technologies that provide seamless automation, visibility, and a stronger defense.
Collaboration
Seamless collaboration that keeps you connected and enables secure, scalable, remote across your organization.
Data Center
No-boundary data centers that deliver security, consistency, and management simplicity across your network.
President, Bob Tadevich explains what we do and how we help customers.

Serving Businesses Like Yours Since 1989 How it Works.
1. Schedule a Consultation
Let's isolate your technological challenges with a Free Gap Analysis that clarifies the path forward.
---

2. Select a Comprehensive IT Solution
Close the gap and implement a plan tailored to meet the needs of your team, infrastructure, and business objectives.
---

3. Gain Peace of Mind in Your Infrastructure
Feel confident in your best-in-class, high-performing environment.


Gain Traction On Your Company's
Strategic Priorities


As a Cisco-focused partner, we have spent the last three decades building an award-winning team of business and technology experts dedicated to building solutions that serve businesses like yours.
Here at Network Solutions, we believe every IT team ought to have peace of mind that their applications are secure, performing as intended, and providing consistent access to all users.
We help organizations stop spinning their wheels on day-to-day operations that don't move their business forward. As your trusted IT solutions partner, our experienced team helps you gain greater traction on your strategic priorities.
Let's close the gap with technology solutions that are functional, reliable, and advance your business.


"NSI has been wonderful to work with. They listened to find out what we needed, created a plan for us, and helped us implement the plan to provide the network protection we needed."
Jeremy Miller, Middlebury Community Schools
Download our Free Guide:
The Power of Collaboration: Tools to Bring People And Business Together
On-premise and cloud collaboration technology both have their strengths. We explore each in this guide so that you get the best of both worlds.