6 Things Every Standard E-Learning Infrastructure Should Have
August 31, 2020 •Steve Tadevich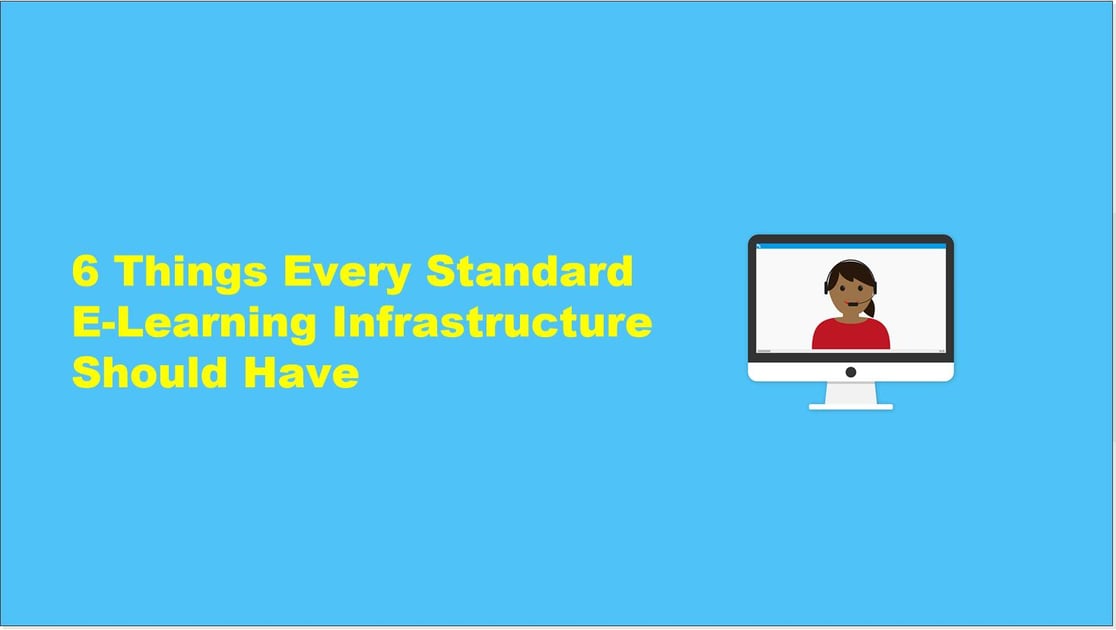 Recently, schools have made a move to an e-learning structure. One of the most difficult challenges for many schools making this transition has been identifying and configuring the right e-learning infrastructure to support students' and teachers' needs. To set up an e-learning structure in your organization, you should make sure you have the following.
High-density wireless capacity
While great advances have been made in the implementation, ease and speed of Wi-Fi networks, the basic nature of radiofrequency is generally unchanged. When schools increase the number of users who have access to the WLAN within a school, it presents a challenge.
The demands on WLANs for functionality and scalability are growing due to the rapid proliferation of new network devices and applications. The number of devices and connections per student is steadily increasing; it is common for most users today to have not only a laptop, but also at least one other smart device. Wireless operators must work hard to accommodate the increased demand for data services over wireless networks.
The right server environment
The most crucial factor of an e-learning structure is the server, which can either be hosted on-site or in the cloud.
A cloud environment allows you to use the resources of multiple servers, allowing for unlimited expansion and greater protection from an overwhelmed server without the burden and cost of managing it yourself. Cloud hosting requires a low amount of maintenance, is usually more affordable and is known to upgrade very easily. On-site environments are known for their full customization capabilities, since the school owns and manages the equipment itself. When using a dedicated server, organizations are in full control of their server.
Optimized core processors
Schools must ensure that their servers have core processors for quick processing of requests, a hard-drive with enough space to upload e-learning courses and store training information in the database and RAM for quick response time.
Learning Management System solution
This is the leading software required to support a functional e-learning program. A learning management system is a software application for the administration, documentation, tracking, reporting, automation and delivery of educational courses. There are hundreds of LMS solutions available on the market. It is important that schools look at the overall features of the LMS in consideration. You must think of how both students and teachers will respond to the solution.
If your school has an existing LMS but no support, problems may arise. Regardless of how good the LMS, students will still face common issues, such as password resets, access difficulties, etc. Without proper support, students will get de-motivated and their drive to complete tasks within the LMS will be diminished.
Support team
Schools may choose to work with a support team in-house or outsource it. Many schools choose to forgo using an in-house support operation, as it can be difficult to balance both support and day-to-day teaching duties. If a technical team is hired for support, they will be able to work dedicatedly.
Following the choice of a support team, schools must train all users. It is crucial that all administrators have a clear understanding of the LMS solution.
Analyzed reports
Creating a team to analyze reports will help schools obtain the required reports for its ROI analysis. These reports may need to be presented to the superintendent or school board following a period of time to ensure that students are responding to the LMS.
For more information on creating a successful e-learning environment, download our E-Learning Needs Analysis Template.