E-Learning Technology and Tools Checklist
September 22, 2020 •Steve Tadevich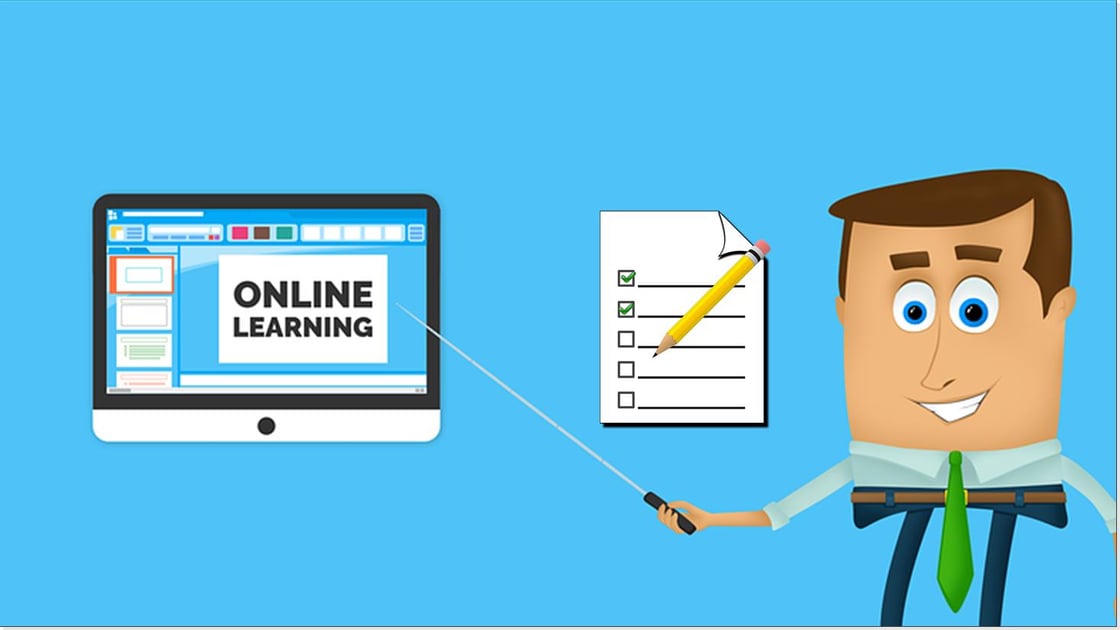 As technology capabilities skyrocket, the face of learning is changing. Whether school systems are opting for remote learning opportunities due to COVID-19 or are simply looking to adopt more technology into their in-house learning environment, e-learning is here, and it's here to stay. Studies suggest that e-learning increases learning retention rates by between 25% and 60%. With staggering statistics like that, it's no wonder schools are moving towards this hybrid model.
As with any adjustment in the way things are done, e-learning requires a few key components to be successful. School districts need to ensure their infrastructure is solid before implementing any type of e-learning; otherwise, it could cause headaches and a low adoption rate for students and teachers alike. The most crucial components to any e-learning environment are a strong Wi-Fi network, high-speed internet connectivity, an A/V solution, and a way to monitor any remote learning devices deployed to students.
Robust Wi-Fi Solution
Because so many e-learning solutions utilize mobile devices like iPads, mobile phones, or other tablets, a robust wireless network is essential to the success of the program. Struggling with weak signals or latency causes frustration for everyone and wastes precious time meant for learning.
With Cisco Meraki wireless access points, school districts can deploy strong wireless capability to their entire campus without having to spend an arm and a leg doing so. They offer high-density Wi-Fi that can cover broad areas without those pesky dead zones. Many school systems can even qualify for funding assistance through E-Rate, making this solution a no-brainer.
High-Speed Internet Connectivity
A top-notch wireless solution can't be used successfully without a strong internet backbone in place to support it. As mobile devices connect to the network, bandwidth needs will rise to accommodate the increase in traffic. Add in PCs, laptops, and A/V equipment and you're well on your way to a bandwidth bottleneck without a properly sized internet circuit. A fiber circuit is the preferred choice for school systems supporting e-learning, and the recommended bandwidth per student is 1 Mbps.
A/V Solutions That Work
A/V systems not only allow teachers and students to connect while they can't physically be together, but they also bring new learning opportunities to students even while they're in the classroom. Solutions like Cisco Webex present students with ways to engage with experts in the field through virtual field trips and webinars without incurring travel expenses.
With Cisco Webex, students and teachers can connect seamlessly over crystal-clear video on any device they'd like.
Mobile Device Management
E-learning solutions are optimized when used in conjunction with mobile devices like laptops or tablets. To ensure the success of every student, schools may need to distribute these devices to those that don't have them. This presents a unique security and asset management issue - school IT staff needs a way to monitor and track the devices they give out.
Not only does a mobile device management solution like Cisco Meraki MDM protect your investment by allowing you to view the location of every device, but it also gives staff the ability to push out security policies remotely to ensure the devices are being used for their intended purpose: learning.
Is Your School E-Learning Ready?
Our team at NSI is ready to help you earn an A+ in E-learning. We have a dedicated team of network engineers skilled in the nuances of infrastructure and security, and we take the time to develop solutions that fit your unique needs. We can even help find ways to secure funding from programs like E-Rate to support your E-learning environment.
To find out if your school district is ready for e-learning, download our E-Learning Needs Analysis Template today.