Last week Network Solutions' Security Practice Manager, Jason Dell and Gibson Client Executive, Courtney Montfort presented CyberSecurity Roadshow 2020 to provide a clear strategy for tackling the dangers that threaten every organization today.
First, Jason covers developments in cybersecurity discussing the Assessment Cycle, Asset Identification, Risk Identification, Authentication, Access Controls, Compliance, BYOD Security, Zero-Trust Security, Secure Sign-On, and Password Management. Plus Jason tells the story of a recent real-world ransomware case study to illustrate the real dangers of insufficient security measures!
Watch the recording of Jason's session!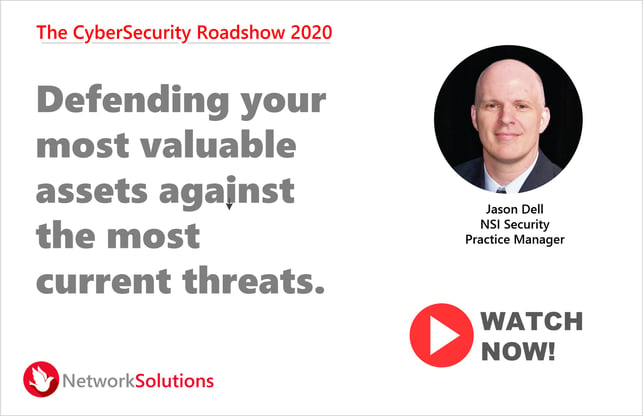 Next listen and learn from Gibson's Courtney Montfort as she trains on cyber insurance. She'll explain...
The History of Cyber Insurance, the Definition of Cyber Insurance, Policy Structure, First-Party Coverage vs. Third-Party Coverage, Special Coverage that includes, Silent Cyber, Bricking, Outside Service Provider Coverage, Reputational Harm, Social Engineering. Courtney also discusses Breach Response, the Benefits of Having Insurance, and Risk Considerations.
Watch the recording of Courtney's session!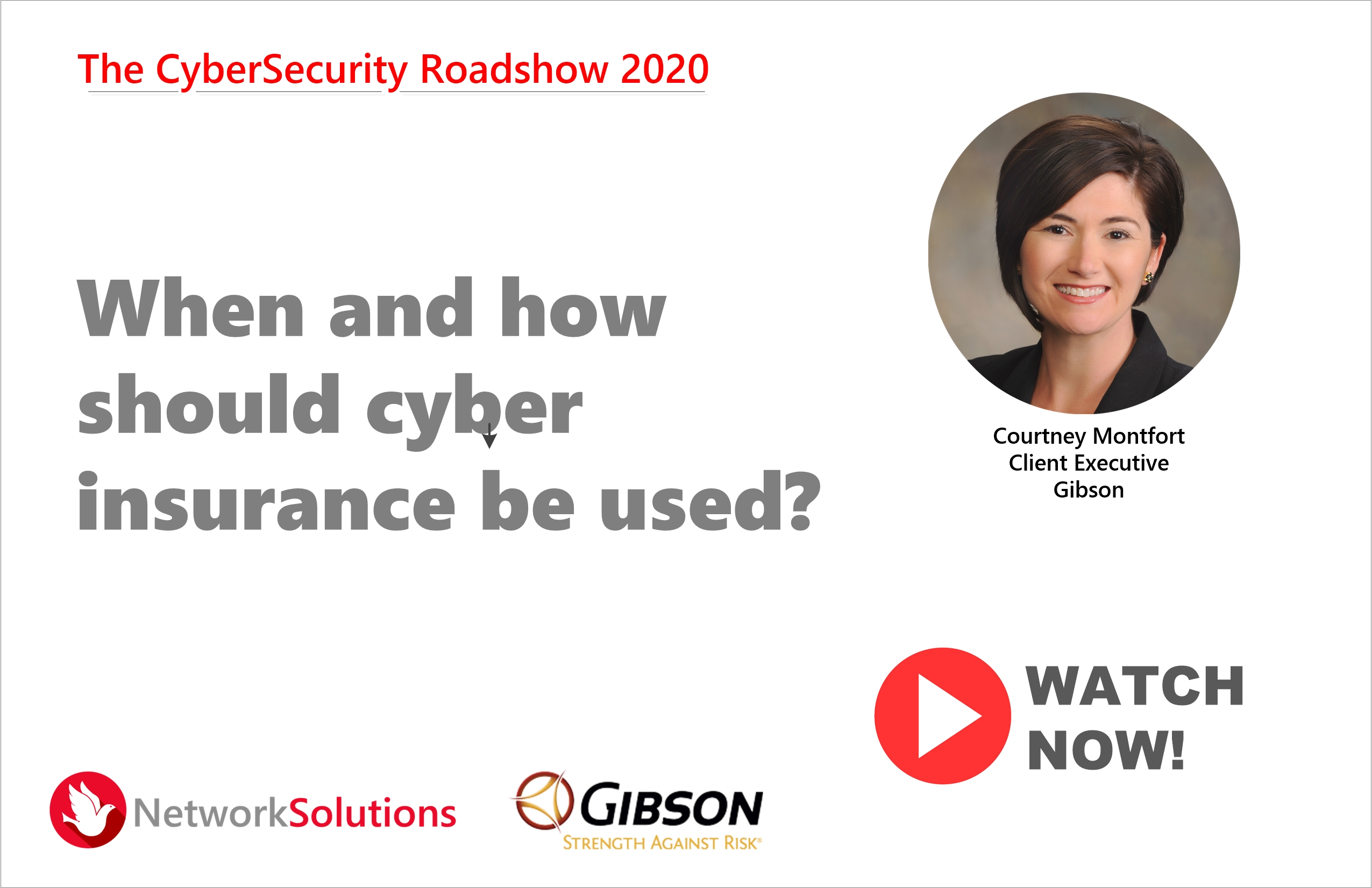 If you would like more information on this or any topic Network Solutions handles, simply click the button to request assistance!
For immediate assistance dial 888.247.0900.