As management across all sectors and regions look to how they can be more efficient and fiscally responsible project costs are becoming more and more critical in management's decision when and how to engage in taking on projects. Effective project management ensures that once management has approved a project, that project will be implement as quickly, accurately and efficient as possible.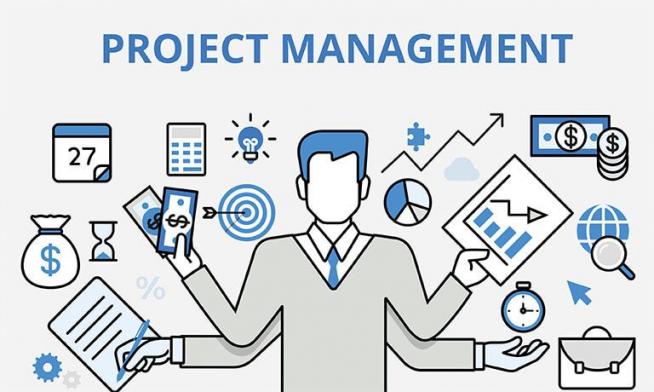 Because Network Solutions Inc. understands the critical impact that project management has on the success of projects, NSI established a formal Project Management Office in 2013!
Network Solutions Project Management Office (PMO) employs two full time Project Management Institute (PMI) certified Project Management Professionals (PMP). Each of Network Solutions project managers have over 20 years of experience managing IT related projects. Every project sold by Network Solutions Inc. includes project management at no additional cost to the customer.
A primary responsibility of NSI's PMO is to serve as a primary point for project communications.
It has been said that 90% of a project manager's time is spent on communications. That may seem like a lot of time spent on the phone, in meetings, or sending email, but look at the value associated with this essential component of project management.
Following is an excerpt from a white paper produced by the Project Management Institute (PMI).
"No matter the scenario, the result is the same."
Lack of effective communication dramatically increases the risk projects face and the likelihood that they will fall short. Ineffective communication is to blame for more than half of projects that fail to meet business goals, according to the Pulse communication report."
In fact, according to the same paper one out of five projects is unsuccessful due to ineffective communications.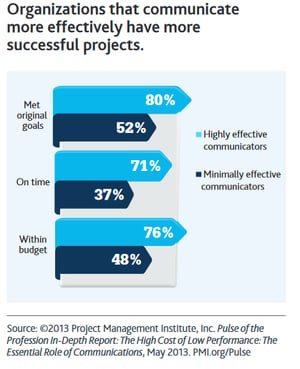 It is important to note that effective communication is communicating the proper information, to the proper recipients, at the proper time, and with the proper level of detail. Effective communication does not just convey facts, it helps people understand the role these facts play in the overall success of the project. When done properly communication engages stakeholders in a way that includes them at their level in the project. When project communications are delivered correctly stakeholders are aware of the status of the project and are able to plan their interaction with the project and adjust their personal commitment to the project as necessary.
As one CFO said "Problems I can handle, surprises I cannot."